John Burns
Founder & CEO
John Burns is Founder and CEO of Encore Technologies. Encore is a privately owned, full-service Data Center and IT solutions company focused on the Enterprise, Healthcare and Commercial markets. John has over 30 years of experience in developing entrepreneurial ventures in the information technology industry. During that time, he has served in leadership capacities including President, Vice President and General Manager.
In 1984, John started his IT career in sales at Computerland in Cincinnati, Ohio. In 1987, John joined several other investors to purchase a Cincinnati-based IT services and hardware reseller, which was merged with The Future Now in 1990. The merger expanded the reach and breadth of services to include the entire Midwest region. The company was sold to Xerox in 1998.
John joined CBTS in 1999 as Vice President of Sales and became General Manager in 2004. Under his leadership, CBTS grew from less than $2M in revenue in 1999 to over $400M in 2014. During John's tenure, CBTS entered the data center business in 2000. That business grew to over 250,000 square feet of colocation space by 2010. In 2010, CBT acquired Cyrus One, combined the CBTS data center operations under the Cyrus One name and spun the business out in an IPO. John left CBTS in 2014 to start Encore Technologies.
A native of Cincinnati, John earned a bachelor's degree in marketing from the University of Cincinnati College of Business. He is active in various community and charitable organizations in the Greater Cincinnati region and currently serves on the boards of The Anthony Munoz Foundation, Mercy Health Foundation, The Joel Cornette Foundation, Cincinnati Association for the Blind and Visually Impaired, Cincinnati Golden Gloves for Youth, The Dragonfly Foundation, Integrative Medicine Foundation, and Purcell Marian High School.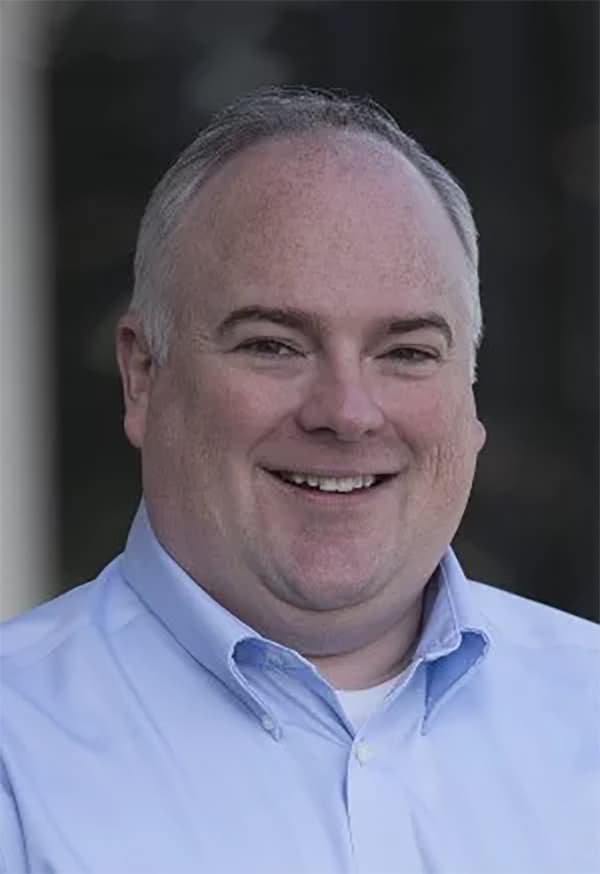 Rick Dobson
Vice President of Enterprise Solutions
Rick joined Encore in January 2016, after spending more than 20 years developing companies and serving in strategic roles at Fortune 1000 corporations.
With experience in the technology and entertainment industries, Rick brings a unique perspective to Encore's customers. A serial entrepreneur, Rick founded and developed companies in Kentucky, California and Nevada. He also drove the advancement of technology initiatives and efficiencies with corporations that include: The Kroger Company, Sara Lee, Convergys, and Cincinnati Bell. The combination of strong business acumen, coupled with technical knowledge, is reflected by Rick's impact on customer facing initiatives, which saved his customers millions of dollars while simultaneously increasing revenue.
Rick currently serves on the Board of Directors for Hounds and Heroes, a national non-profit that works with military veterans and animal rescues.
Dave Burns
Vice President of Data Center & Managed Services
Dave joined Encore in November 2016, to lead the design and construction of Encore's Data Center. With phase one completed, he now oversees the management of both the Data Center and Encore's Managed Services organization. Dave has spent 30 years in the technology industry, the last 15 focused on data center, cloud, virtualization and managed services operations.
Over the last 15 years, Dave was responsible for the design and construction of several enterprise class data center facilities, encompassing over 300,000 square feet of state-of-the-art space. He also built a managed services practice from its inception to an organization that employed more than 100 full-time technicians and engineers, and drove annual revenue that surpassed $25 million.
Dave is a graduate of the University of Cincinnati, where he earned a Bachelor's Degree in Engineering.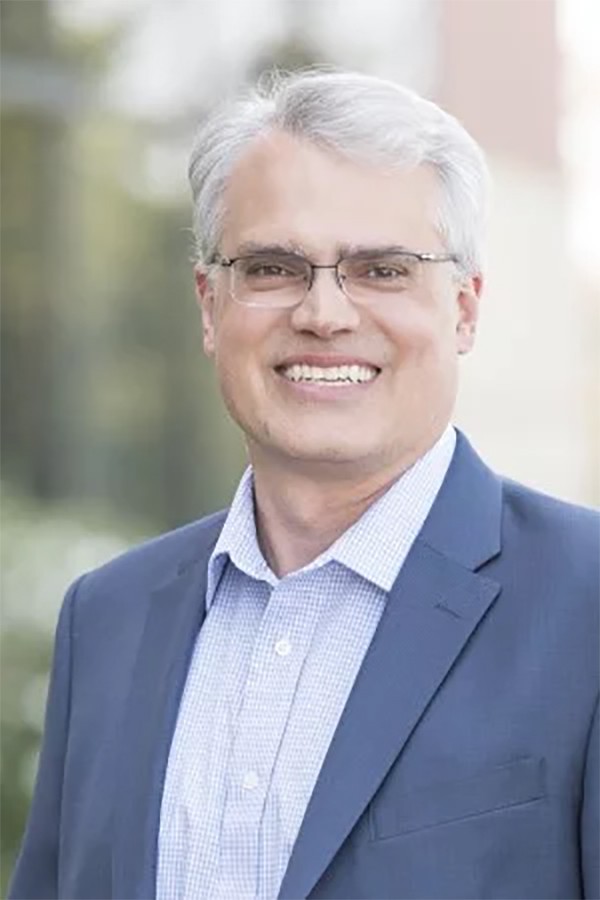 Mike Schuetter
Vice President of Information Security
Mike joined Encore in February 2016, to build and drive Encore's Information Security Program, to engage customers as a trusted partner; and to assist with business development efforts in the security space.
Mike's IT career began in 1991, when he moved to Cincinnati, Ohio, to join a start-up IT consulting company. With a keen focus on TCP/IP and networking, he developed a strong interest in enterprise architecture, ultimately earning his Cisco CCIE certification in 2000. His technical interests transitioned toward information security, and has been his primary technical focus for the last 17 years.
As his own leadership skills developed, Mike focused his efforts on locating talented resources and building experienced and high performing technical teams. In 2005, he developed a security operations team for a Fortune 10 manufacturer that provided infrastructure management, assessment, as well as detection and response capability to its customer. Mike was later called upon to develop similar teams for other organizations. In 2009, he began developing a security assessment practice to provide technical and operational strategy to his customers that were struggling to address their ongoing security needs.
Mike earned his bachelor's degree from the University of Toledo in Computer Engineering and he keeps his CISSP certification active. Mike supports the IT community by participating in many local and national professional societies, and working with regional colleges.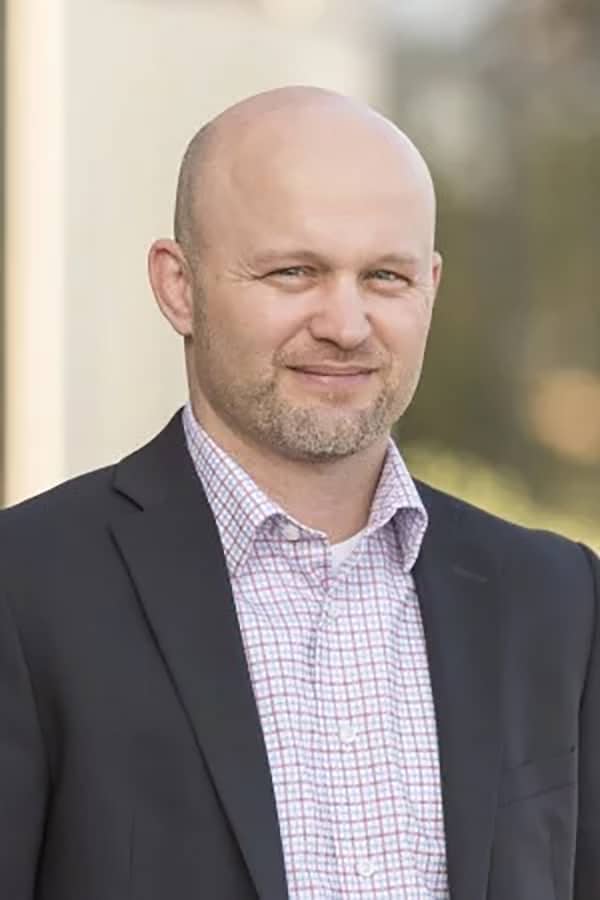 John Steiner
Senior Vice President of Professional Services
John joined Encore in March 2016, to focus on building secure integrated architectures for customers. Prior to joining Encore, John spent nearly two decades in the IT industry. He started his career rolling out desktop computers to Midwest universities and hospitals for Entex Information Services.
In 1999, John earned his Microsoft MCSE and began supporting Microsoft computing environments at Cincinnati Children's Hospital Medical Center (CCHMC). At CCHMC, he began supporting the network infrastructure buildout and was responsible for the planning, design and installation of the enterprise network.
John joined Convergys in 2007, where he shifted into a consulting role. His primary responsibilities were developing network architecture and standards for the enterprise. He also supported the network delivery teams as they rolled out IT architectures to their worldwide customers.
John was employed by Presidio starting in 2009, where he progressively began designing and configuring Cisco data center, LAN/WAN, wireless, ISE and ASA solutions. John attained his Cisco CCIE in 2011 and continued to provide design support. He moved into a networking practice leadership position for the Great Lakes region, where he served as the Cisco networking subject matter expert for regional sales, sales engineering and the professional services delivery teams.
Prior to working in the IT industry, John served in the 75th Ranger Regiment with the U.S. Army. He is a native of Cincinnati and resides in Milford, Ohio, with his wife and two children. He currently volunteers as a wrestling coach at Milford High School.
John earned a Bachelor's Degree in Computer Science from Grantham University and is pursuing a Master's Degree at Georgia Tech.
John Stallsmith
Vice President of Collaboration & Communication Services
John joined Encore in July 2016, to drive collaboration technology through leadership and engineering excellence. His team is focused on delivering solutions that enable customers to foster teamwork, accelerate innovation and growth, and maximize customer satisfaction. John has 20 years of experience in IT management, professional services and enterprise support roles.
John began his IT career in 1997 at Caterpillar, with a focus on IT infrastructure and application support. In 2002, he joined a Midwest Cisco and Microsoft partner to design and implement network infrastructure solutions for their customers. John gained in-depth experience across many technologies during that time and earned his Cisco CCIE certification for routing and switching in 2004.
John joined Siemens Business Services in 2004 to concentrate on enterprise solutions and emerging technologies, including IP Telephony. In 2007, John earned his second CCIE certification in voice. He became one of the first dual certified CCIE's, capable of deploying large scale Cisco voice and network solutions, end-to-end. In 2009, John joined a national Cisco partner that specialized in leading the delivery of Unified Communications solutions across the Midwest.
John holds a Bachelor of Science degree from Purdue University, as well as numerous industry certifications from Cisco, Microsoft and other industry leaders.
Tom Green
Senior Director of Program & Project Management
Tom joined Encore in February 2016. His team is responsible for managing the delivery of Encore's services to enterprise level customers.
Tom has provided technology deployment and management services to enterprise customers for more than 25 years. In 1991, Tom began his IT Career as the department head for the Computer Technology program at Ranken Technical College in St. Louis. He reorganized the focus from hardware repair to an advanced server and networking certification program. The new focus transformed the program and within two years, it drove a 50 percent increase in entry level starting salaries for graduates. Transitioning to the corporate world, Tom spent a year training U.S. customers in Novell Netware Certification programs.
Tom joined The Future Now in 1995, where he managed technology deployments for Enterprise customers, including: Ernst and Young, Sprint, Enterprise Rent-A Car and Kimball International. As a practice manager, he led a team of 30 consultants that were focused on Microsoft technologies and products.
Tom also led an eight-year engagement with Emerson for CBTS starting in 2001, where he managed multiple enterprise technology deployments and managed service programs for the IT Shared Services organization. The programs encompassed multiple international telecommunications deployments.
Nick Koval
Director of the Commercial Business Unit
Nick joined élan Technologies in 2009, which merged with Encore in 2016. Nick rose through the ranks at élan to become the CTO prior to the company's merger. He is responsible for providing exceptional service and support to customers in a multi-platform environment. His team also provides tools that help customers succeed by maximizing the technology that best meets their business requirements. He maintains a strong partnership with Apple, JAMF and similar companies, to provide customers with the information, technology and support they need to concentrate on their core business.
Nick has been assisting business, enterprise, education and government customers succeed with Apple devices for more than 20 years. His technology journey began in 1994 assisting faculty, staff and students at The Ohio State University with computer related challenges. In 2001, while still at OSU, he began working with Apple's retail division in Columbus, Ohio.
After graduating with a Bachelor of Science Degree in Computer Science and Electrical Engineering, Nick moved to Apple's Education Division and worked as the Higher Education Systems Engineer for the State of Ohio. In this role, he focused on integrating Apple technologies at colleges and universities across the state.